Tis' the season as the 2022 NICHOLAS AIR Stuff The Plane Teddy Bear Drive concluded this week with rousing success. Thank you to everyone who donated stuffed teddy bears and other animals. With those and some generous monetary donations, this year was another joyful event, and we are grateful for your help in bringing a little extra Christmas cheer to these wonderful kids.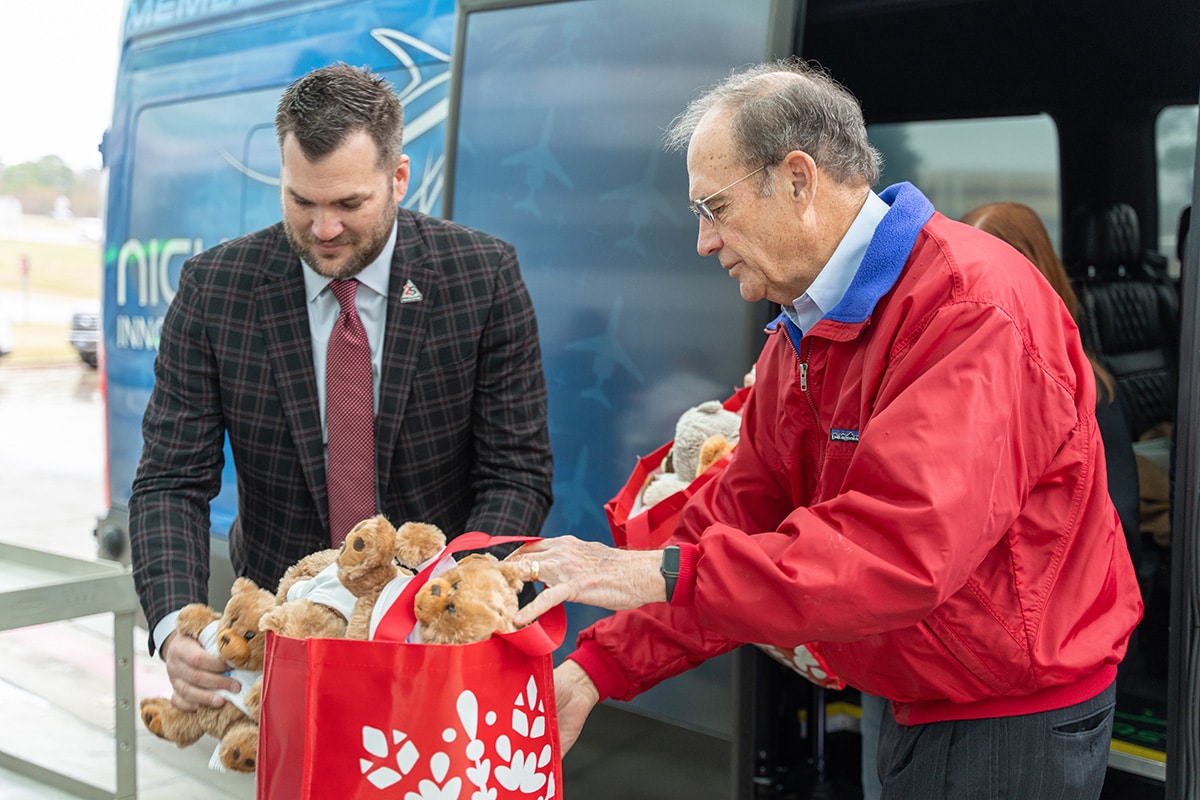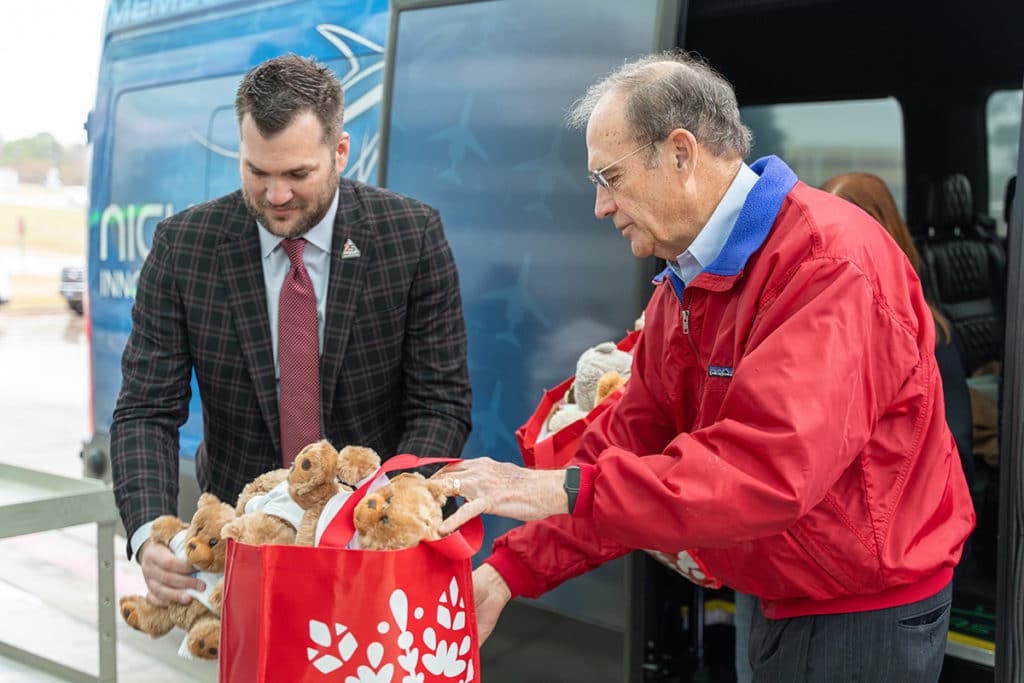 The President of NICHOLAS AIR, Peder von Harten, Lt. Gov. Delbert Hosemann, our great volunteers and the phenomenal Children's of Mississippi child life specialists helped deliver and hand out the furry friends to their new owners at Children's of Mississippi Hospital in Jackson, MS this past Monday.
We are already looking for ways to make next year's drive even bigger and better, so be on the lookout next Christmas. Merry Christmas to all!