Private Jet Cards
Jet Cards offer the ability to purchase hours in your preferred aircraft or deposit funds that can be used for a variety of missions, all with fixed hourly rates. They are ideal for those flying anywhere from 15-100 hours annually and desire access to the entire fleet. The NICHOLAS AIR Jet Card Programs have been designed with three distinct card options to provide more flexibility, control, and peace of mind when it comes to your private jet travel needs. Click the cards below to compare and access our program rates.
Three Flexible Jet Card Options
What defines the best jet card program? To us, it comes down to a few key factors, with the most crucial being the ability and freedom to fly according to your schedule and in the aircraft of your choice. At NICHOLAS AIR, we understand these needs and have designed three membership options that cater to the most refined set of private flyers in the country, particularly those who seek minimal upfront investment and easy access to a diverse fleet of aircraft.
As a Member, you'll enjoy fixed hourly rates and be able to replenish your jet card at any time with no long-term commitment, no matter which program you choose providing transparency and predictability. And, with no initiation, membership, or re-positioning fees, you'll enjoy more flight time to and from what matters the most to you.
Flexibility is at the heart of our Jet Card Program. Unlike other private jet card companies or fractional ownership programs, our Members enjoy the freedom to fly whenever, without being restricted by lengthy contracts or facing expiration dates on their flight hours. This freedom is especially valuable for those whose travel needs may vary throughout the year, whether for business trips, family vacations, or spontaneous getaways. With NICHOLAS AIR, you're able to replenish your cards whenever needed, giving you the peace of mind that at any time, Your Jet Is Ready®.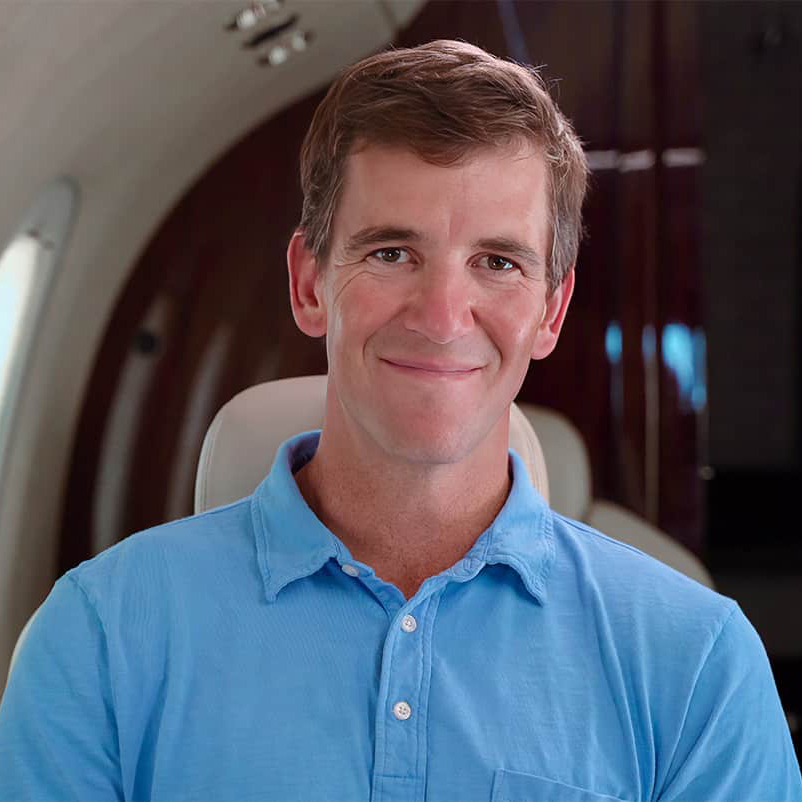 "The quality of service and professionalism I've experienced with NICHOLAS AIR has far exceeded my expectations of private air travel. Whatever my demanding schedule requires, I am confident every detail will be handled flawlessly."

Eli Manning | NICHOLAS AIR Member
Additionally, NICHOLAS AIR provides a broad and diverse fleet of high-quality aircraft for you to choose from, ensuring that you find the perfect jet that suits your preferences and travel requirements. Our selection includes the highly performant Embraer Phenom 100 & Phenom 300, the reliable and efficient Citation CJ3+, the incredibly popular Citation Latitude, and our executive office in the skies, the Challenger 350. Whether you need a spacious super-mid-sized jet cabin for coast-to-coast extended journeys or a more compact light jet aircraft for shorter missions, we have your needs covered.
Finally, our commitment to incredible service and attention to detail sets us apart from other private jet card providers. From the moment you become a Member, our experienced team will be there to assist you in planning and executing your flights seamlessly. We ensure a smooth booking process, personalized service, access to the best private aircraft, and a commitment to meeting your needs. Your satisfaction is our top priority, and we take pride in delivering an exceptional experience throughout every flight.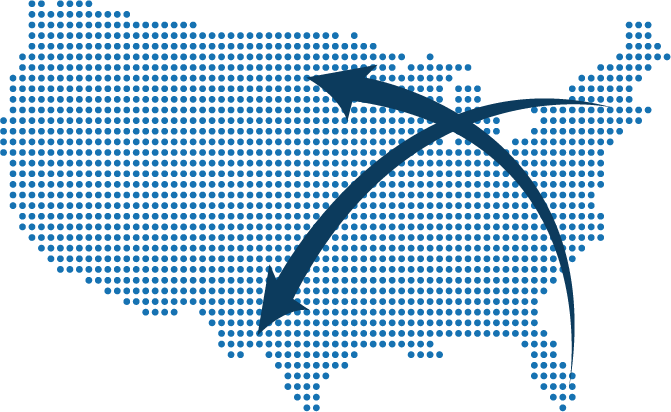 Enjoy 50% Off Empty Legs
NICHOLAS AIR Members enjoy an exclusive 50% discount on all scheduled repositioning flights, or empty legs. After receiving the weekly itinerary, let us know which flight you're interested in taking. We'll take care of the rest.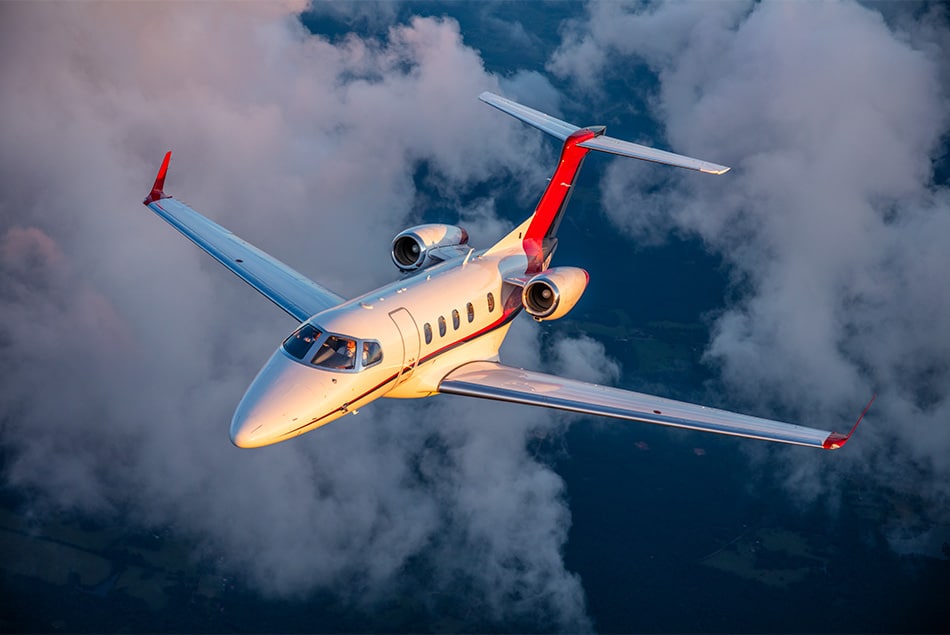 Jet Card Advantages
Fixed Hourly Rates
No Re-Positioning Fees
Exclusive Fleet for Members
No Initiation or Membership Fees
Jet Cards Can Be Replenished Any Time
No Long-Term Commitment
Interchange Between Aircraft Types
One Hour Daily Minimum
Guaranteed Availability
PRIVATE JET CARDS FAQ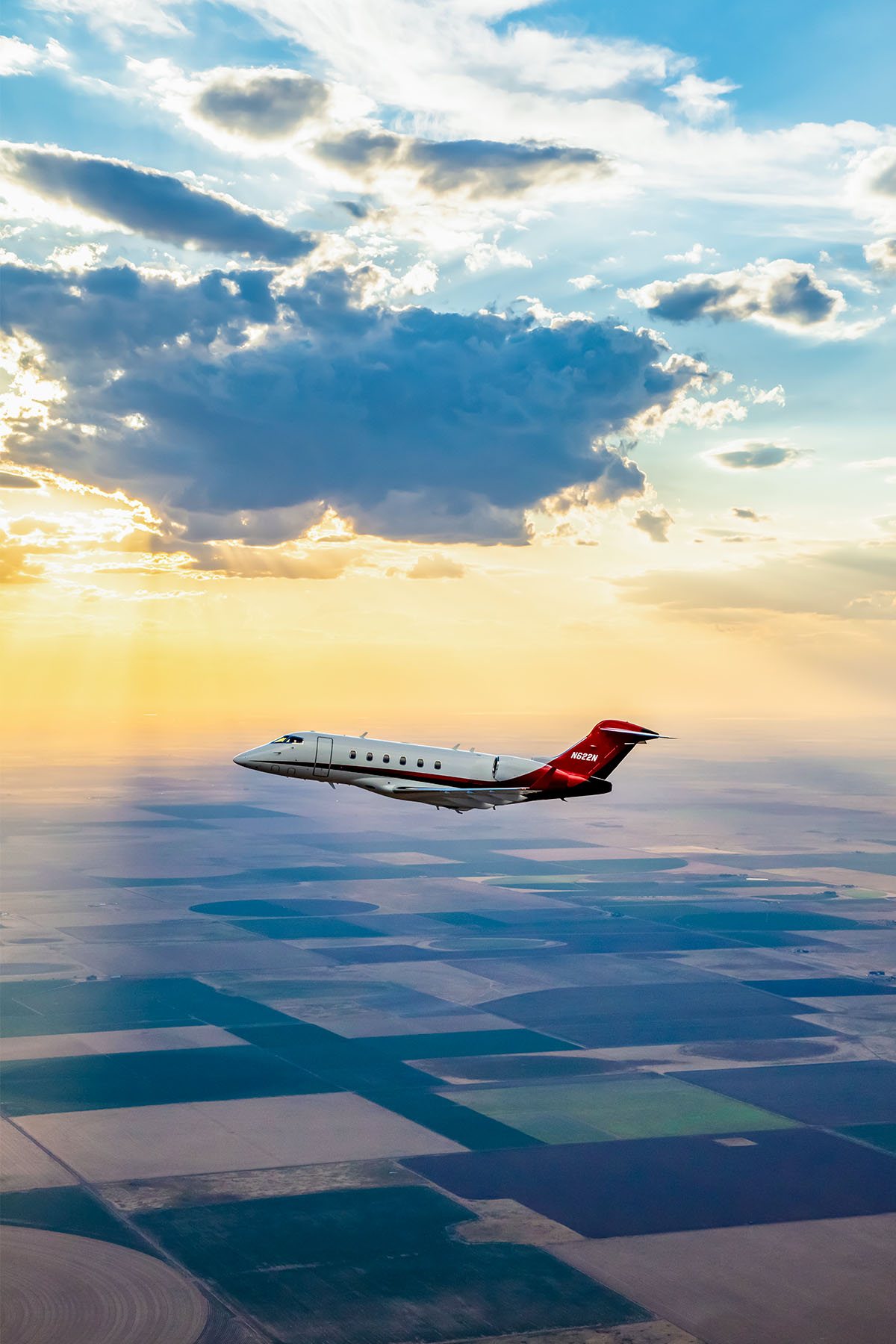 What is a Jet Card?
A Private Jet Card is a pre purchase private travel program that allows you to deposit funds and secure hours in your preferred aircraft at a fixed hourly rate. With NICHOLAS AIR, you may purchase blocks of hours in a specific aircraft (BLUE Card) or make a deposit of funds to access all the aircraft in our fleet, suitable for various types of trips (RISE Card & LITE Card). Regardless of the program you choose, the option to interchange between aircraft is available, and the best part is that your funds and hours never expire. This ensures flexibility and peace of mind as you plan your travels.
How much does a Jet Card cost?
The cost of your program depends on three main factors: the size of your deposit, the aircraft you choose, and the aircraft's hourly rate. Let's break it down:
BLUE Card: This option is best suited for Members who prefer flying in the same aircraft for most of their trips. Typically, BLUE Card Members join by pre-purchasing 30 or more hours in their chosen aircraft.
RISE Card: If you need different aircraft for various trip types, the RISE Card offers access to the entire fleet with no interchange rate. RISE Card Members usually join by making a deposit of $200K or more. Each time they fly, their flight costs are deducted from this deposit based on the hourly rate of the aircraft type they use.
These factors play a key role in determining the overall cost and benefits of your membership, providing you with options that best match your travel preferences and needs.
Is a Jet Card right for me?
Our jet cards are designed with all types of travelers in mind. Whether you fly 15 or 120 hours per year, we can customize a program that suits your specific needs. Our dedicated personal sales representative will assist you throughout the process, making sure that all your questions about joining the NICHOLAS AIR family are answered. We are committed to providing the best possible service and creating a membership that aligns with your unique flying requirements.
Where can I fly with a Jet Card?
NICHOLAS AIR proudly covers an extensive service area that includes the Continental United States, Canada, Mexico, and the Caribbean. Our reach encompasses over 9,000 airports within the U.S. alone, and we have access to numerous additional airports in our other service regions. This means you can enjoy the flexibility of landing much closer to your intended destination, saving you valuable time and making your travel experience even more convenient.
Which aircraft are available in the Jet Card Program?
At NICHOLAS AIR, our Members have access to a dedicated fleet of aircraft, with an average age of under five years, ensuring modern and reliable travel experiences. Our fleet includes the Phenom 100, Citation CJ3+, Phenom 300, Citation Latitude, and Challenger 350 Series jets. Regardless of your program, you always have the flexibility to interchange aircraft when needed. This allows you to select the most suitable jet for each trip, ensuring the utmost comfort and convenience for your travel needs.
Will my hours or deposit expire?
Unlike other private aviation service providers, at NICHOLAS AIR, you can rest assured that neither your hours nor your deposit will ever expire. We want to provide our Members the peace of mind that your funds and flight time remain accessible whenever you need them. Some restrictions may apply, but you can always rely on your dedicated Personal Account Manager, who will be readily available to address any questions or concerns about the remaining funds in your account.
Is there an hourly or daily minimum for a NICHOLAS AIR Jet Card?
The minimum daily flight duration, which includes taxi time, is 1 hour. This ensures that our Members have the flexibility to make the most of their private jet travel, even for shorter trips.
How is taxi time calculated?
Under our calculation method, we allocate a fixed 6 minutes for departure and 6 minutes for arrival for each flight.
How much notice is needed to secure an aircraft?
The notice time for booking flights varies depending on the program you choose. For the majority of RISE and BLUE Card programs, we only require 24 hours' notice for booking a flight. However, for LITE Card programs, we ask for 120 hours' notice before your desired departure time.
Are pets allowed on flights?
Certainly! At NICHOLAS AIR, we welcome our Members to bring their beloved pets along whenever they travel. We understand the importance of having your furry companions with you, and we go the extra mile to make sure they are as comfortable as you are during the journey. Our team will make all the necessary arrangements to ensure a pleasant experience for your pets. If you have any specific requests or requirements, our dedicated Concierge department is always available to accommodate your needs and make your travel experience more enjoyable.
Is Wi-Fi available on NICHOLAS AIR flights?
Absolutely! At NICHOLAS AIR, we understand the importance of staying connected and productive while traveling. All of our jets, with the exception of the Phenom 100s, are fully equipped with Wi-Fi. Whether you need to work, communicate with colleagues, or enjoy your favorite online activities during the flight, we want to ensure that your travel experience allows you to stay connected and make the most out of your travel time.
Is catering and ground transportation available with a Jet Card Program?
The NICHOLAS AIR Concierge department is dedicated to providing exceptional service and assistance throughout your travels. Whether you need catering arrangements for your flight, ground transportation upon arrival, or accommodation services at your destination, our Concierge team is always available. Your comfort and satisfaction are our top priorities, and we are committed to going above and beyond so that your travel experience is nothing short of extraordinary.
Do you offer 24/7 customer service?
At NICHOLAS AIR, we take pride in providing exceptional service and support to our Members. Team BLUE is available 24/7 to assist you with all your travel needs. Whether you need help coordinating trips, troubleshooting scheduling issues, or any other assistance related to your travel with us, your team is here to assist.
Are Jet Cards The Right Choice For You?
We are confident there is a NICHOLAS AIR program to meet your travel needs. Click below to fill out a brief form to receive our jet card pricing and rates. Your Personal Travel Representative will reach out to you shortly to answer any questions you might have about our private aviation programs.
View Pricing & Brochures