---
Specifications
| | |
| --- | --- |
| Maximum Range | 2,100 Miles |
| Cruise Speed | 500 MPH |
| Cabin Capacity | 9 Passengers |
| Cabin Height | 4ft. 11in. |
| Cabin Length | 17ft. 2in. |
| Cabin Width | 5ft. 1in. |
| Baggage Capacity | 66ft. (cubic) |
Description
The Embraer Phenom 300, and its aerodynamic design is arguably the most innovative private jet available. An intelligently designed cabin offers ergonomic seating and extensive in-flight entertainment and Wi-Fi connectivity, taking comfort to a new level. Delivering best-in-class performance, the Phenom 300, produces up to 29% less CO2 than older aircraft and 14% less than the current competition. Phenom 300 is the ultimate private jet with the ramp presence and cabin of a midsize jet.
State-Of-The-Art Glass Cockpit and Highly Integrated Avionics by Garmin
Can Take-Off at Challenging Airports with High Elevations or Hot Temperatures
Travels Up to 2,100 Miles at a Cruise Speed of 500 MPH
Interior Cabin Height of 4 ft. 11 in.
Spacious Cabin with Seating for Up To 9 Passengers
Luggage Capacity
How much luggage can I bring?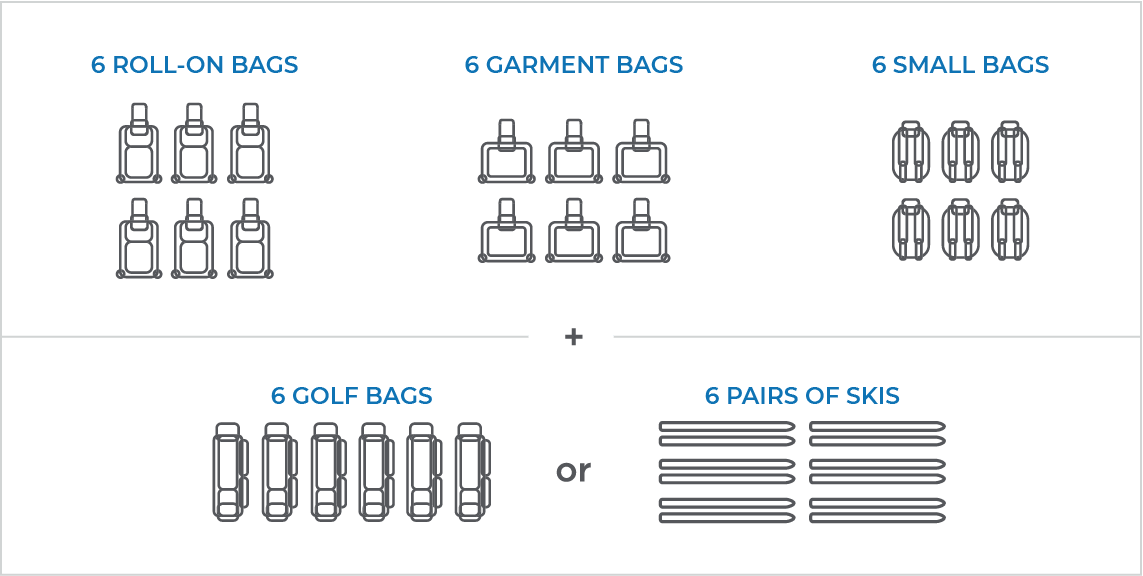 Which Aircraft Is Right For You?
NICHOLAS AIR offers a fleet of jets consisting of Pilatus PC-12s, Phenom 100, Citation CJ3+, Phenom 300, Citation Latitude & Challenger 350 with an average age of five years. We Own and Operate our fleet and employ our pilots to ensure your flight is always a consistent and elevated experience. Let us help you select the best aircraft for your mission, while you enjoy the ability to interchange between all aircraft within our entire fleet.
View Pricing & Brochures