At NICHOLAS AIR, we distinguish ourselves by providing the most innovative, efficient, and customizable options for private air travel. We are the private aviation experts. From our dedicated Personal Travel Representatives to our pilots, and everything in between, it is paramount that we exceed customer expectations. To ensure the best experience and most reliable service, NICHOLAS AIR maintains an exclusive fleet with an average aircraft age under 5 years of Pilatus PC-12s, Phenom 100, Citation CJ3+, Phenom 300, Citation Latitude, and Challenger 350 jets.
Excellence From The Beginning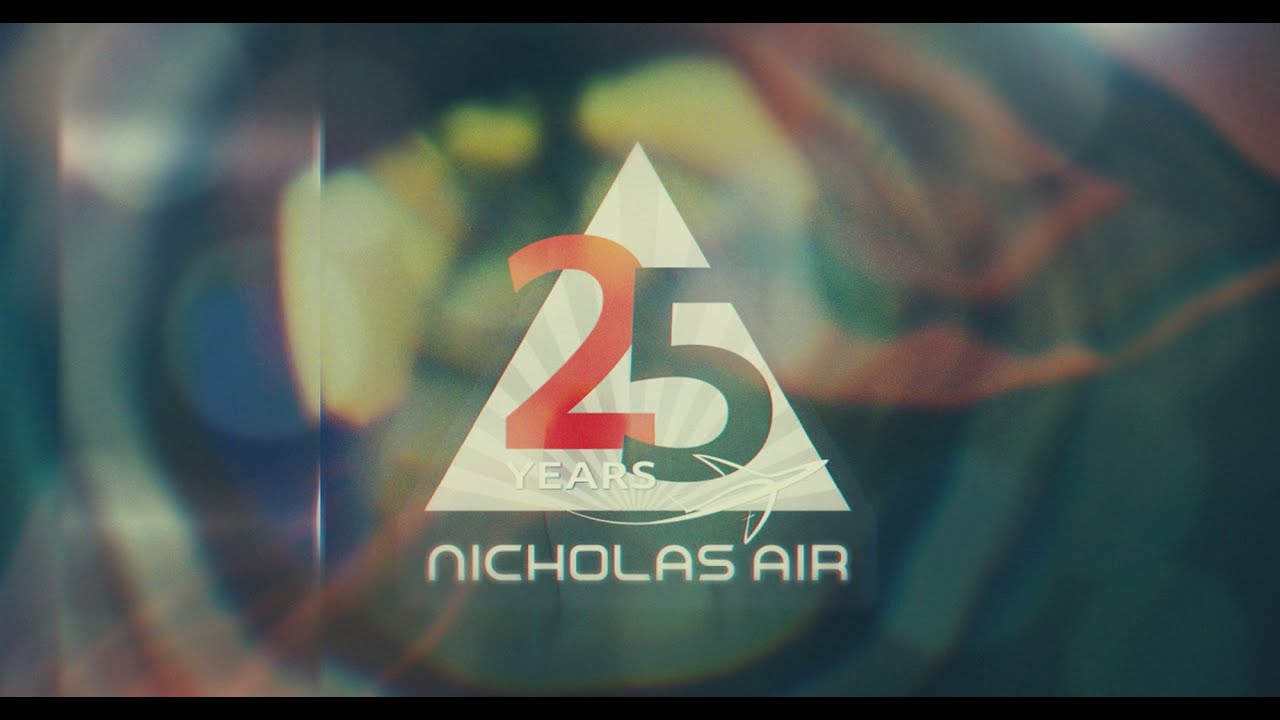 Founded in 1997 by Nicholas Correnti, NICHOLAS AIR began as a small private aviation company focused on aircraft management and leasing programs with locations in Arkansas and North Carolina, then quickly became known for the industry's newest owned and operated aircraft, customizable jet card programs, and highly personalized service experience.
"Learning all aspects of the business has allowed me to know what my team needs. Aviation is a very tough industry, but if you're efficient and pay attention to every detail, you can be very successful."
Correnti himself took to the skies at a young age, having become an accomplished pilot while finding a calling to aviation in his teens. "There was always something intriguing about aviation, so that summer I shifted my new focus to pursue flying. I had a vision of how to do it safer, better, and more efficiently." The hobby soon became an obsession, with Correnti even holding a world record for the most complex aircraft soloed on a 16th birthday and having amassed over 1000 hours of flying.
The passion for aviation created the basis of a successful operation and the NICHOLAS AIR name is synonymous with an elevated brand standard. Throughout those teenage years, Correnti also worked as a water boy, delivering water to manufacturers, and working the line at the local FBO. Correnti also worked in the Steel Industry learning how to operate heavy machinery and equipment before finally committing his full attention to the aviation company he started, today NICHOLAS AIR.
Correnti was the pilot, dispatcher, mechanic, customer service agent, and aircraft detailer with his one Cessna 340 aircraft. "Learning all aspects of the business has allowed me to know what my team needs. Aviation is a very tough industry, but if you're efficient and pay attention to every detail, you can be very successful. The number one priority in our business is our customers' safety. Number two is providing a service that we are continuously improving upon and ensuring the customer is always happy. Many aviation companies come and go because they don't understand these key fundamentals."
In founding NICHOLAS AIR, Correnti recognized the gap between large private aviation operations and quality customer service, and thus NICHOLAS AIR was born. The foundation of the company was solidly rooted in simply providing the very best the industry has to offer: the best aircraft, the best pilots, and the best customer service, all provided by a level of elite professionals that come from around the country to work for NICHOLAS AIR.
"Did all of my strategies work? No, but learning the hard way is sometimes the best way. Learning those lessons has made us into what we are today and that is the most Innovative Private Air Travel company in the nation."
Nicholas Air Today
No matter how big NICHOLAS AIR gets, the foundation is still the same. The principles of hard work and strong work ethic are the most prevalent traits of a NICHOLAS AIR professional. "I grew up in a blue-collar industrial family — people that carried the hard hat and lunch pail to the mill each day, doing whatever they can to earn a living and get ahead. I watched my father, John Correnti, enjoy success in his career that is the direct result of that hard-nosed work ethic. I preach to our people at NICHOLAS AIR that there is no substitute for hard work, and I believe that their dedication to their craft and their dedication to even the smallest details makes every difference in our customer experience."
Today, NICHOLAS AIR continues to enjoy a level of responsible growth on the heels of the team's dedication to the company's mission, and all from a brand new, state-of-the-art headquarters in Oxford, Mississippi. The continued growth trajectory, paired with the best of the best in private aviation, completes the lifelong plan that Nicholas Correnti had in mind when he started our company twenty-five years ago.