NICHOLAS AIR
Innovative Private Air Travel
At NICHOLAS AIR, we distinguish ourselves by providing the most innovative, efficient, and customizable options for private air travel. We are the private aviation experts. From our dedicated Personal Travel Representatives to our pilots, and everything in between, it is paramount that we exceed customer expectations. NICHOLAS AIR offers the best in its class at the most cost-effective rates, without sparing value or personalized services. To ensure the best experience and most reliable service, NICHOLAS AIR maintains an exclusive fleet with an average aircraft age under 5 years of Pilatus PC-12s, Phenom 100, Citation CJ3, Phenom 300, Citation Latitude, and Challenger 300 jets.
Excellence from the beginning.
Founded in 1997 by Nicholas Correnti, NICHOLAS AIR began as a small private aviation company focused on aircraft management and leasing programs with locations in Arkansas and North Carolina. NICHOLAS AIR quickly became known for its quality service and highly personalized programs. Today, NICHOLAS AIR is one of the largest providers of Jet Cards, Lease Shares, and Fractional Ownership programs in North America and services the United States, Canada, Mexico, and the Caribbean.
Founder, Nicholas Correnti, started his aviation career at a very young age with his first flying lesson at the age of 12. By age 16, Mr. Correnti had accumulated 1000+ flying hours and soloed 4 aircraft on his 16th birthday – A twin Cessna 340, Cessna 177RG, 172 and 150 – breaking the world record for most complex aircraft soloed on a 16th birthday. Starting NICHOLAS AIR with the help of his father John Correnti with one Twin Cessna 340, Nicholas Correnti quickly went to work building a business around its customers. Taking a hands on approach, Nicholas was the pilot, customer service agent, accountant and everything in between from washing and servicing the aircraft. "Learning all aspects of the business has allowed me to know what my team needs. Aviation is a very tough industry, but if you're efficient and pay attention to every detail, you can be very successful. The number one priority in our business is our customers' safety. Number two is providing a service that we are continuously improving upon and ensuring the customer is always happy. Many aviation companies come and go because they don't understand these key fundamentals."
How it started
"One summer, Mom and Dad told me to get a real hobby instead of sitting in front of the computer all day. Our summer home in Arkansas had a small municipal airport practically in our back yard. I was a kid that loved to ride four-wheelers and get dirty. I would continuously ride over to the airport and watch the airplanes take off and land. There was always something intriguing about aviation, so that summer I elected to start golf lessons at the local country club and flying lessons at the municipal airport. Needless to say, the golf lessons didn't last long and I shifted my new hobby to pursue flying. There was something freeing about it. My father was an executive in the steel industry so he frequently flew by private jet and many of the times I was able to go with him. This introduced me to the world of private air travel. I can remember watching every detail of the experience and thinking of all the things I could do better. After several years of flying lessons, I knew my calling. I wanted to be in the private air travel business. Most people assumed I wanted to be an airline or corporate pilot, but I never had the desire. I continued to pursue flying lessons because I saw a business opportunity. The summer of 1997, I convinced my parents to help me purchase a Twin Cessna 340. Managing the aircraft from nose to tail, many lessons were learned on how to run a successful private air travel business. Today, I contribute the success of NICHOLAS AIR to not only hard work and dedication, but to having the ability to go outside of the box. Did all of my strategies work? No, but learning the hard way is sometimes the best way. Learning those lessons has made us into what we are today and that is the most Innovative Private Air Travel company in the nation."
Today
NICHOLAS AIR takes great pride in knowing its customers and their needs. We take the time to learn from our customers and we listen. Each one of our customers is different, and they teach us how to constantly improve our service experience. NICHOLAS AIR is not a charter provider. We can't be compared to charter because there's simply no comparison. With a pristine fleet of aircraft, personalized service, and consistent reliability, we are in a class of our own. We are like the country club of private jets. You join the club and you gain access to our beautiful new fleet and highly trained personnel. It's a family and a familiar face. NICHOLAS AIR contributes its success to providing a reliable and consistent private air travel experience. We want our customers' expectations to be exceeded on every flight. From the Personal Travel Representatives to the Pilots and all services in between, NICHOLAS AIR takes great pride in providing an experience no one else can.
Are we the best? Yes, and we don't say that out of arrogance. We are the best because we listen, adapt and perform.
Why Mississippi?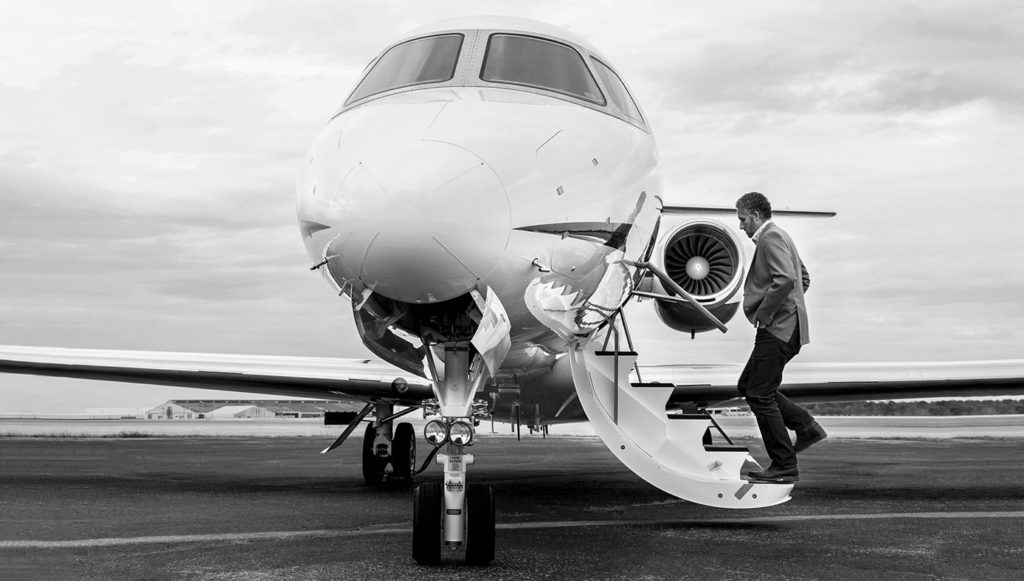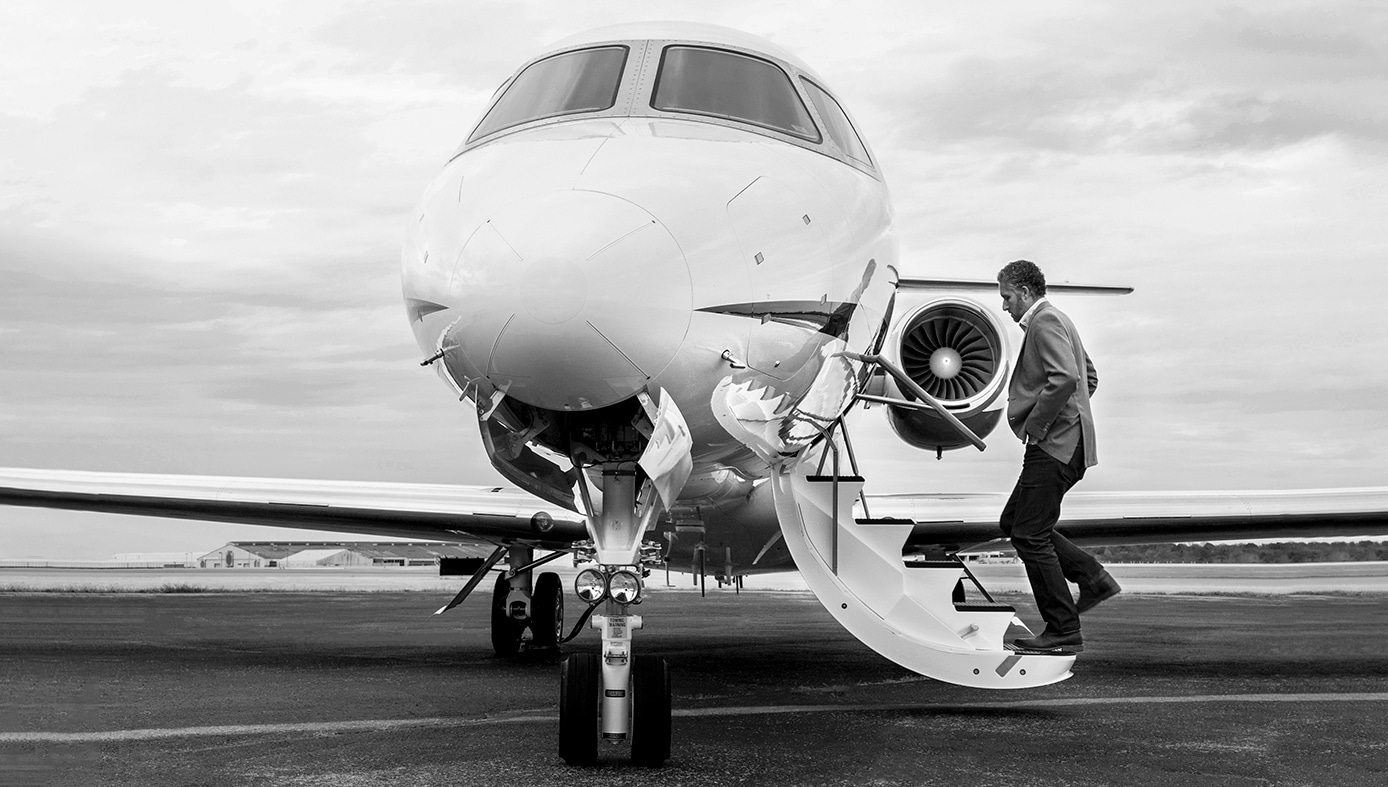 One of the most common questions we get asked is "Why Mississippi?" Well, the answer is simple:
For our Members, being in Mississippi means that our heritage of Southern Hospitality is embedded in the hearts of the hard working men and women that call Nicholas Air home. Our culture of service excellence, combined with an unwavering commitment to integrity, accountability, and honesty, means that our team is focused on one thing: Our Members. There is a passion that exudes from our people here, all of whom take their commitment to our clients and their families very seriously.
For our Operation, being in Mississippi means we are centrally located in the heart of private air travel, with nearly 90% of the nation's private travel occurring within a 1,000 mile radius of our headquarters, well within the range of our entire fleet of jets. From here, we can easily dispatch our aircraft, our maintenance team, and our corporate team to locations around the country to be front and center with our Members and our fleet in short notice.
For our People, the ones who make Nicholas Air the most respected private aviation in the country, Mississippi represents great opportunity. There is a quality of life available here that isn't found in the big cities. They buy bigger homes with more land, all for a fraction of the cost in big cities. They raise a family in a place known for its great values, its manners, and its credo of helping its neighbors. Furthermore, they get to spend more time with their families, without having the hassle of the endless traffic or the constant hustle found elsewhere. Many members of our team here at Nicholas Air have come to Mississippi from elsewhere in the country to be able to enjoy all of the wonderful things this state holds for them and their families.
On a larger scale, we welcome to Mississippi the many large multinational corporations that have moved into the state for the same reasons we have called this home. Those companies value the hardworking nature of the South and see the immediate benefit to their business. We are proud to be headquartered in Mississippi, a place with unlimited potential, incredible people, and the home of Innovative Private Air Travel.